---
Introducing our Comfy Soft Cow Slippers!
ㅤ
These slippers are made from a plush, fluffy material that will
keep your feet warm and cozy all winter long

.
The exterior is designed to look like a cute cow, complete with a face and tail.
The interior is lined with a soft, plush fabric
that will feel like you're walking on clouds.
ㅤ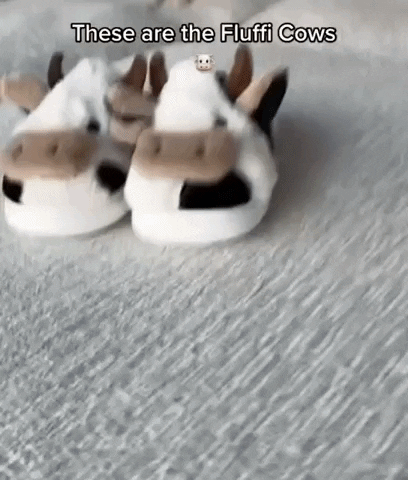 ㅤ
These slippers are perfect for lounging around the house on a cold day, or for running quick errands on a chilly morning. The non-slip sole ensures that you'll stay safe and secure on any surface.
ㅤ
ㅤ
Not only are these slippers comfortable, but they're also durable. They're made from high-quality materials that will hold up to wear and tear, so you can enjoy them for seasons to come.
ㅤ
So why wait? Treat yourself to a pair of Comfy Soft Cow Slippers today and start enjoying the ultimate in comfort and style!
This section doesn't currently include any content. Add content to this section using the sidebar.