---
The Astro Diffuser™ is Designed to look like a miniature astronaut spaceship landing, this diffuser is not only functional but also aesthetically pleasing.
ㅤ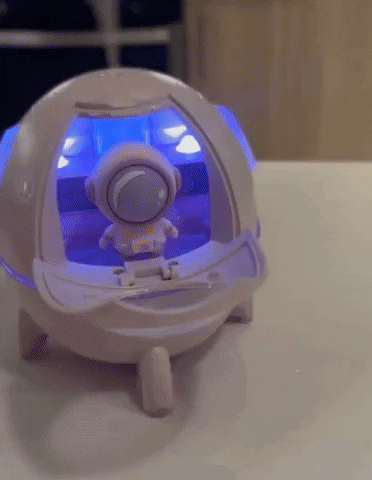 ㅤ
uses ultrasonic technology to disperse your favorite essential oils into the air, filling your home with a relaxing and soothing aroma. With its unique design, it is sure to be a conversation starter amongst your friends and family.
ㅤ
ㅤ
The fading lights of the diffuser mimic the colors of a spaceship landing, adding a cool and futuristic touch to your space. It is a perfect fit for any modern home, office, or bedroom.
The diffuser is easy to use, with a simple touch button operation and a 200ml water tank that allows for up to 6 hours of continuous mist.
This section doesn't currently include any content. Add content to this section using the sidebar.