---
Introducing the Glass Fireworks Luminous Bear night light - a stunning piece of home decor that is sure to light up any room! This night light features a cute and cuddly bear design, expertly crafted from high-quality glass for a truly premium look and feel.
ㅤ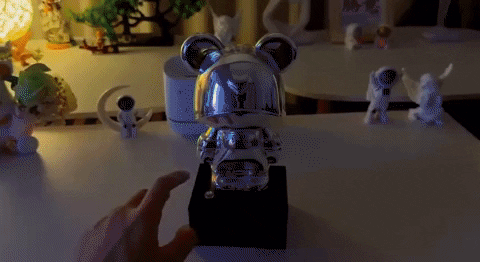 ㅤ
But what really sets this night light apart is its incredible lighting effect. With little fireworks going off all around the bear, it creates a truly mesmerizing display that will capture your attention and leave you in awe.
The night light is also incredibly easy to use - simply plug it in and let the magic begin. The LED lights are energy-efficient and long-lasting, so you can enjoy the beautiful lighting effect for hours on end without having to worry about replacing bulbs.
This section doesn't currently include any content. Add content to this section using the sidebar.