---
Introducing the Mini 4K Projector, the ultimate device for those who want to elevate their home entertainment experience. With its sleek and compact design, this projector is perfect for those who are always on the go!
ㅤ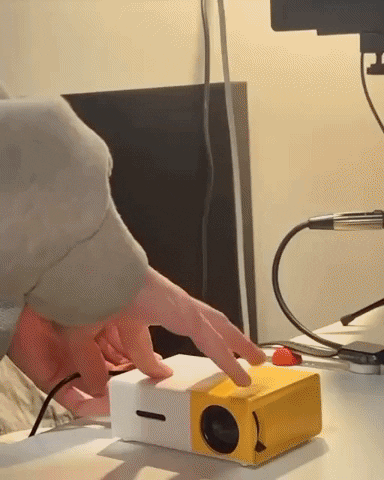 ㅤ
Available in four vibrant color options - black, blue, yellow, and pink - this projector is sure to complement any style. Whether you're watching a movie, playing a video game, or presenting a slideshow, the Mini 4K Projector delivers stunning image quality that will leave you amazed.
ㅤ
ㅤ
With its compatibility with both your phone and computer, you can easily project anything onto your bedroom wall for an immersive viewing experience. So whether you're watching your favorite TV show, catching up on the latest movies, or just scrolling through social media, you can enjoy it all on a big screen.
ㅤ
Don't miss out on this incredible offer! Order your Mini 4K Projector today and take advantage of our limited low stock clearout sale with 70% off!
This section doesn't currently include any content. Add content to this section using the sidebar.