---
Introducing our 

Rose Teddy™

 the perfect companion for snuggles and cuddles!
This adorable teddy bear is made from super soft and plush fabric, with a beautiful rose pink color that is sure to delight you. Its round, fluffy body and cute face make it the perfect choice for a valentines gift or even just a comfy stuffed animal!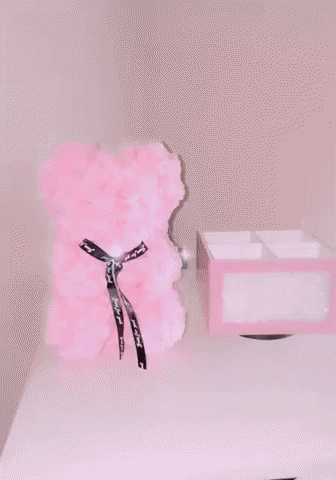 Measuring approximately 20 inches, the Rose Teddy™  is the perfect size for hugging and carrying around. Its stuffed body is filled with high-quality materials that ensure it stays soft and cuddly, no matter how much it is hugged.
In addition to its adorable appearance, the Rose Teddy™ is also durable and well-made. It is constructed with sturdy materials and careful attention to detail, making it a long-lasting and reliable toy. It is also surface washable, so it is easy to keep clean and fresh.
Overall, our Rose Teddy™ is a sweet and lovable addition to any collection. It is perfect for children, adults, and anyone in need of a little extra love and comfort. So, don't wait any longer - add our Soft Rose Teddy Bear to your cart today!
This section doesn't currently include any content. Add content to this section using the sidebar.