---
Indulge in the ultimate comfort with this high-quality PP cotton fully-filled wearable turtle shell cushion. Its evenly distributed and soft filling ensures it is not easily deformed or damaged even when squeezed.
ㅤ
The material is also easy to clean, making it a convenient addition to any space, whether at home, office or in your car.
ㅤ
ㅤ
This adorable giant tortoise shell plush throw pillow offers a unique and delightful way to cozy up and relax. It's perfect for those who love to snuggle up and get lost in a good book or for those who simply want to become a little turtle and hide away in their shell. 
ㅤㅤ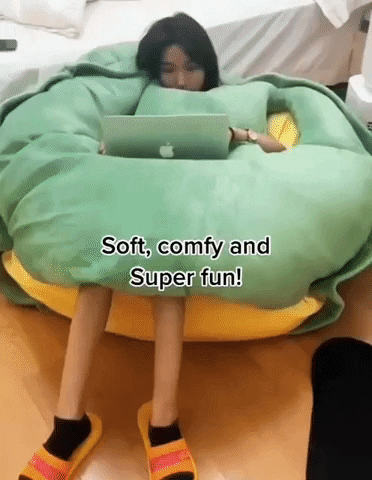 ㅤ
To ensure proper maintenance, the pillows are machine washable and easy to clean. Just a quick tap will remove any accumulated dust.

This section doesn't currently include any content. Add content to this section using the sidebar.